WE DESIGN YOUR DOCK.
++ professional planning ++ structural analysis ++ licensing ++ entire realization ++

Custom-made fittings: hook ups for your docks, docksides and marinas »»»
Fixed dockside
The advantage of a fixed dockside is that you can fulfill a narrow width from one to six meters. Even on a narrow dock a high load capacity of up to 500 kg / sqm is achieved here.
The base of the substructure are steel piles rammed into the bottom of the lake. Thanks to this method, the new dock system becomes more robust and resistant to external influences and weathering.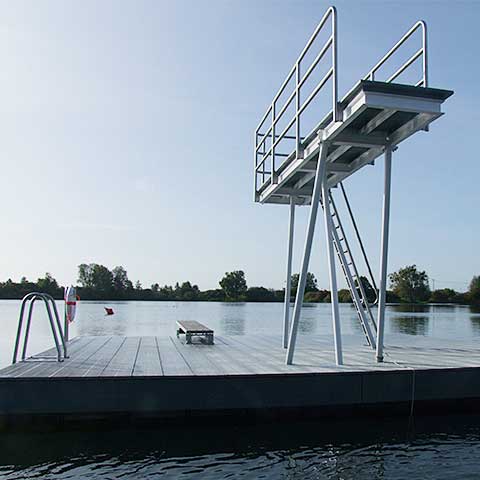 Flexible dockside
Floating dock systems can be combined in an excellent way with other, fixed dock elements. Despite the high flexibility, there are no restrictions for narrow widths and load capacity.
The choice of floats - plastic, aluminum or stainless steel - depends on the location. We determine the optimal solution for your terrain at an on-site appointment.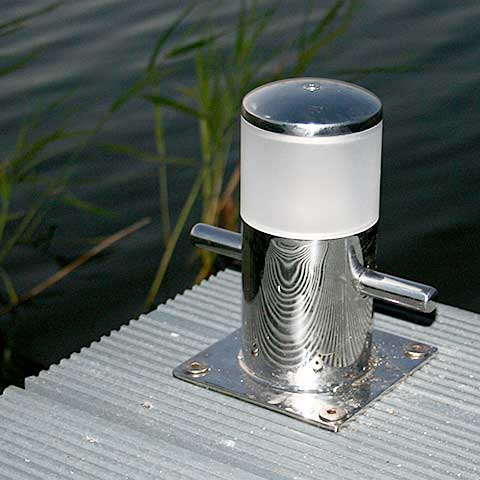 Reconstruction and service
Without a major approval process, your old dock will be inexpensively renovated with a refurbishment. We offer a large selection of high-quality coverings such as thermowood corrugated boards, plastic corrugated boards and soft mats or stainless steel grates.
Of course, we are also available after the completion of your dock with advice and assistance in the service area.
---
Get inspired with us.
Stand "Eisberg" ("iceberg")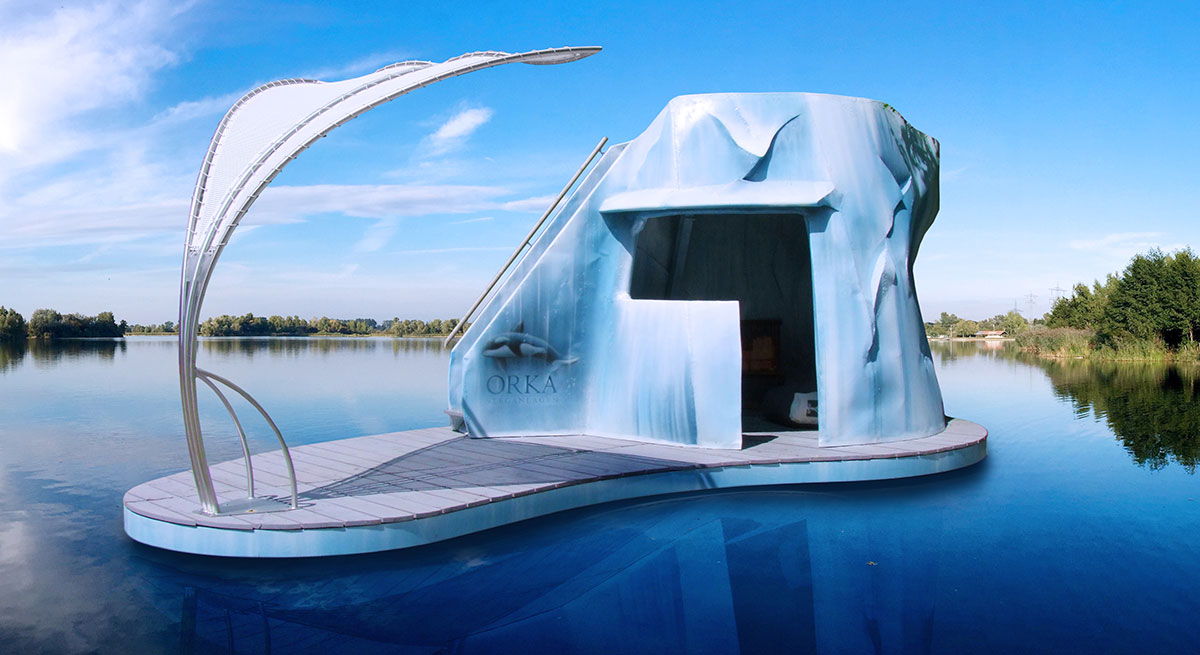 Check out our latest brochure – download here (german) »»»
---
Märkische Allgemeine Zeitung (local newspaper) published an article on us on the 30th of march 2016 – read article here (german) »»»