Accessbridge
An important detail in the construction of a pier system is the correct execution of the access to the shore.
Individual solutions are always required, which take into account local circumstances and level fluctuations.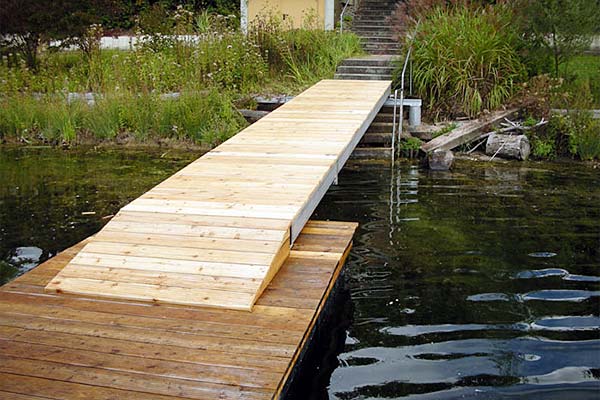 Fluctuation
ORKA Steganlagen GmbH demonstrated that fluctuations from up to 2,50 m are possible to overcome. If you decided for a flexible dock you should consider all modules to fit.
Connection and loads
The access bridge is floating on both ends and still offers stability. The use of various floats guarantees that even permanent loads are compensated.