Hook ups and fenders
Customised accessories.
ORKA supply column BG-VS-1
Component M: Main distribution board on shore
Component V: Supply column on the bar
Module E: opposite the component V coupled socket
Module W: Supply column with water connection and hose holder
The ORKA supply column BG-VS-1 developed by us impresses with its robust construction of galvanised steel in a functional, timeless design.
Functionality as well as durability had the highest priority in the development of the assembly.
The BG-VS-1 can be individually equipped with various media and can therefore be used for any dock system. Decide for yourself how many consumers you supply via the column.
A water connection is also possible. With the offered hose holder, module W ensures a barrier-free and tidy footbridge system.
In the ORKA supply column, all elements are integrated into the column, no water tap or socket protrudes, which significantly reduces the risk of accidents.
Also unique is our Module E, which creates order on the jetty through concealed cable routing and easily extends a supply column for 4 boats.
Various accessories and adapters make the ORKA BG-VS-1 compatible with all connection points and common floor outlets.
In order to make the water and power supply at the jetty independent of personnel, we equip the columns with a payment panel on request.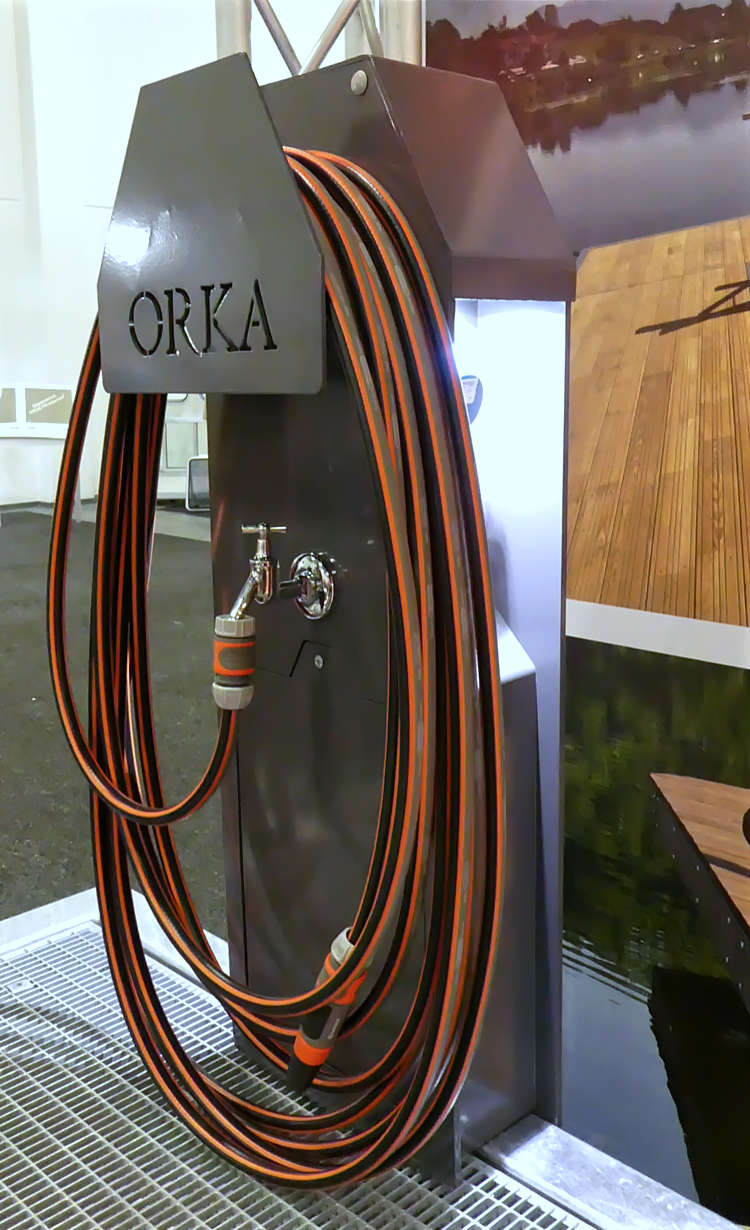 Technical data
Dimensions: 940mm x 330mm x 150mm
very stable construction
Powder coating in all RAL colours possible
indirect lighting by 2 LED spots per column
up to 8 sockets per column possible: 4x column + 2x2 Module E
optional water connection
optional hose holder
rear bracket cleat for fastening boat and care lines
Equipment options
BG-VS-1: Main power distributor, supply column with light and water, distribution boxes
Component V: Supply column with light and power
Component V + Module W: Supply column with light and water
Module E: Opposite junction box with power
LED path lighting integrated in the supply column, each with 2 LED spotlights, warm or cold light
Supply voltage 12V 1.2W / column
Automatic box IP 65 AK 24 for max 6 consumers
Menneke's TwinContact 16A IP 44 surface-mounted box suitable for through-wiring
Fi/LS switch 16A 1 pole protected
Alternating current meter electronic Display digital
Local meter reading via radio at least 12 pieces
Component M - Main power distributor on shore for star-shaped power supply, prepared for max. 6 x 6 berths ready equipped
Module E - double socket as additional supply unit, usually opposite the coupled supply column, to supply even more consumers and ensures that no cables cross the bar
Payment panel digital
Module W - Water connection with outlet tap and hose holder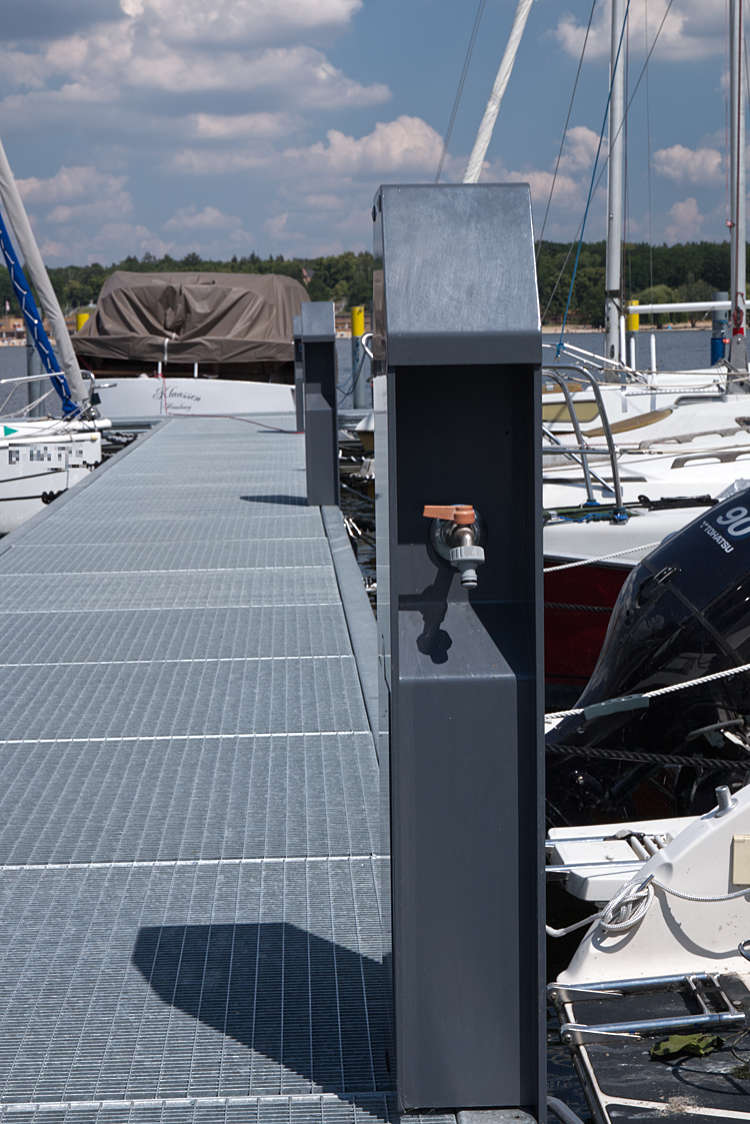 ---
See the capabilities.
---
Bound fender
The boat can gently dock. The fenders are firmly installed on the dock and cannot be moved, giving marinas a uniform picture.
The impact fenders are available in 3 hardnesses and in the dimensions 50 x 30 cm. Furthermore, there are various ways of attachment (front or rear mounting).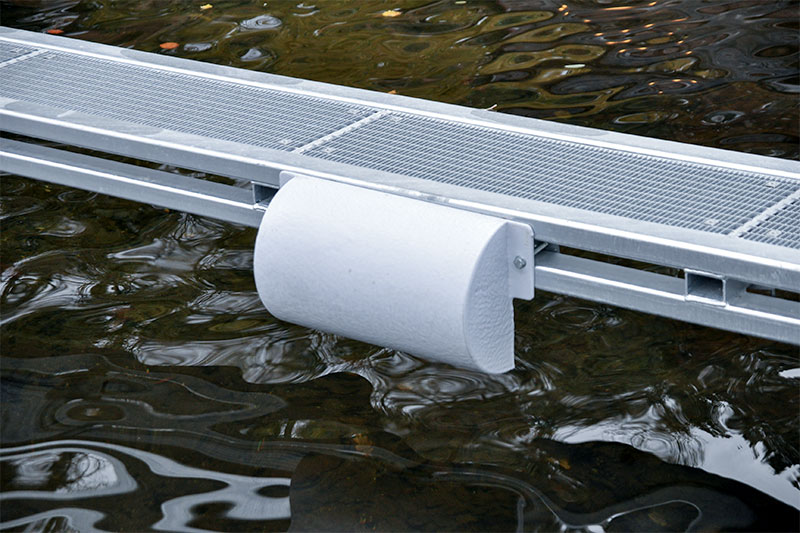 ---
Further examples